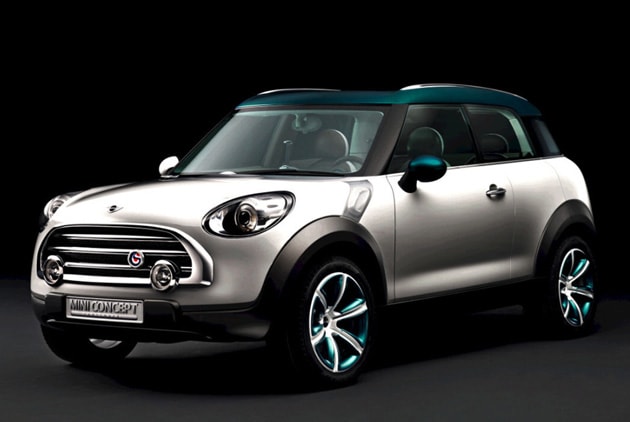 Article by Autoblog-
Mini's history doesn't just include producing attractive, efficient city cars -- it's done some damage in the rally circuit. But while BMW's 2001 reincarnation of the storied British brand has been a success on the sales front, it hasn't taken the motorsports world by storm. As previously reported, that could change with Mini's upcoming five-door people hauler.
The Countryman will reportedly come in several variants, including a GTI version with similar power to the Cooper S or a BMW-sourced 2.0-liter diesel capable of 200 hp. Word on the street is that Prodrive is working on a WRC concept due to debut at the Geneva Motor Show in March.
We're looking forward to seeing the production Countryman in person, but there is some question as to when the micro crossover will finally be on the showroom floor. AutoCar says the Countryman will arrive in September, while Mini-focused site Motoring File says the crossover may be delayed until 2011. If the Rally-ready Countryman does in fact come to fruition, Mini could once again have a mighty mouse ready to take on its larger competition, and that could be fun to watch.
Source:[
Autoblog
]
For more info on the
MINI Countyrman
, or any MINI Cooper products, contact your
MINI Virginia Beach
dealer,
Checkered Flag MINI
.