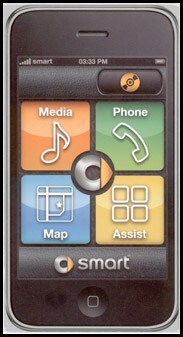 smart spat in the face of the mighty SUV. It said "no way" to a $32,000 average new car price. smart even said your parking space is too big.
Now they're saying "we don't need your $3,000 navigation and bluetooth option". I think they're onto something here. Introducing the new smart iPhone app!
This thing does everything you'd ever want your car to do and comes with an Internet connection. The possibilities are just beginning. I bet we see something like this from every auto manufacturer within the next few years.
We have scanned the entire brochure on the new smart iPhone app, so be sure to hit Read More to see it all.
-------------------
If you're seeing this, you don't need to hit Read More to see the whole brochure - just scroll down.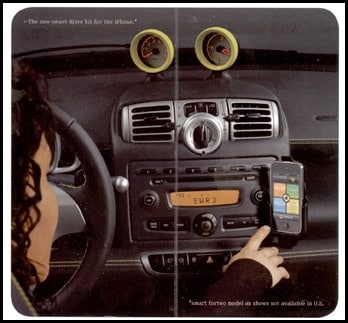 smart iPhone app brochure from the New York Auto Show