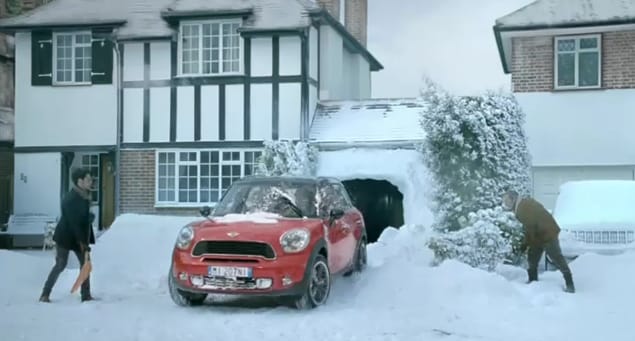 They're here! They're here! They're finally finally here!
Well, I was not expecting the newest member of the MINI family to arrive until the New Year, but of course,
Checkered Flag MINI
is full of surprises. MINI enthusiasts from everywhere are headed to our
Virginia Beach MINI
location checking out MINI's new SUV, the Countryman. The Countryman is perfect for those of us out there who are cuckoo for the MINI, but may need just a teeny bit more space. I gotta tell you folks, I am super excited about the Countryman's arrival. You can surely expect me to be the first in line for a test drive. Check out the new MINI Countryman video from
Checkered Flag MINI
:
If you have difficulty viewing the video, choose the following link and scroll down to this article:
MINI Countryman Video
With all-wheel drive and classic MINI styling flare, add in a kick-butt engine to boot, what's not to love about the new maxi-MINI? And the big man on campus is finally here! Oh, and don't let the winter weather scare you away. The all new Countryman has 4 Wheel Drive, so you can test drive snow or shine!
For more information about the MINI Countryman, or to schedule a test drive, call (757)490-1111.