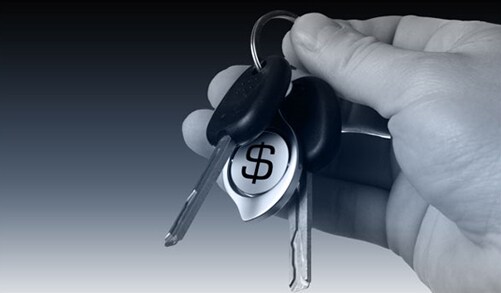 Did you ever notice that when you visit a dealership to sell or trade your vehicle, the dealer takes a small black book out of their pocket before they make you an offer? Well, they are not looking for Sally from last night's phone number. They are checking to see what your vehicle is actually worth. Not an inflated value; not a deflated value ~ the real, true value.
Wouldn't it be nice to know what that book says? Wouldn't it be nice to have the same information the dealer does?
Now you can! The information dealers have relied on for over 50 years to value used cars and trucks is now available to you as a
Checkered Flag
customer!
It comes from a company called Black Book®, the same resource available on manufacturer websites like
Audi
,
BMW
,
Hyundai
,
smart
and
VW
. Black Book is a trusted industry leader providing independent information that is timely and accurate.
Here is how it works ~ Black Book attends automotive auctions around the country every day recording vehicle condition and what dealers pay for used cars and trucks. They update the data daily and issue their findings to dealers via weekly printed books and daily through the internet and smart phones.
Checkered Flag provides a button on the inventory car detail page that says "Value Your Trade." When you click on it, there are a few quick, easy questions about your vehicle such as year, make, model and mileage. No, you don't have to know what size your steering wheel is, or now many spokes are on each hub cap, or any other silly details that some other services require. Within a few seconds Black Book sends you a personal email containing the current value, the real value, the same value they send to dealers.
You will be able to find the Black Book button on any vehicle page throughout CheckeredFlag.com. Just look for the Black Book logo.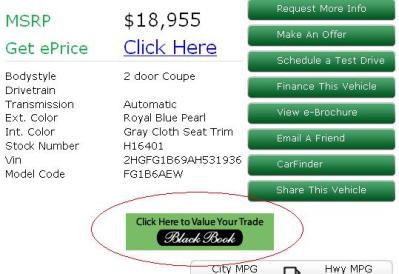 Now when you go to sell or trade your car, you can be confident that you are getting the best deal! Having your Black Book value allows you to shop like a winner, and winners buy at Checkered Flag!