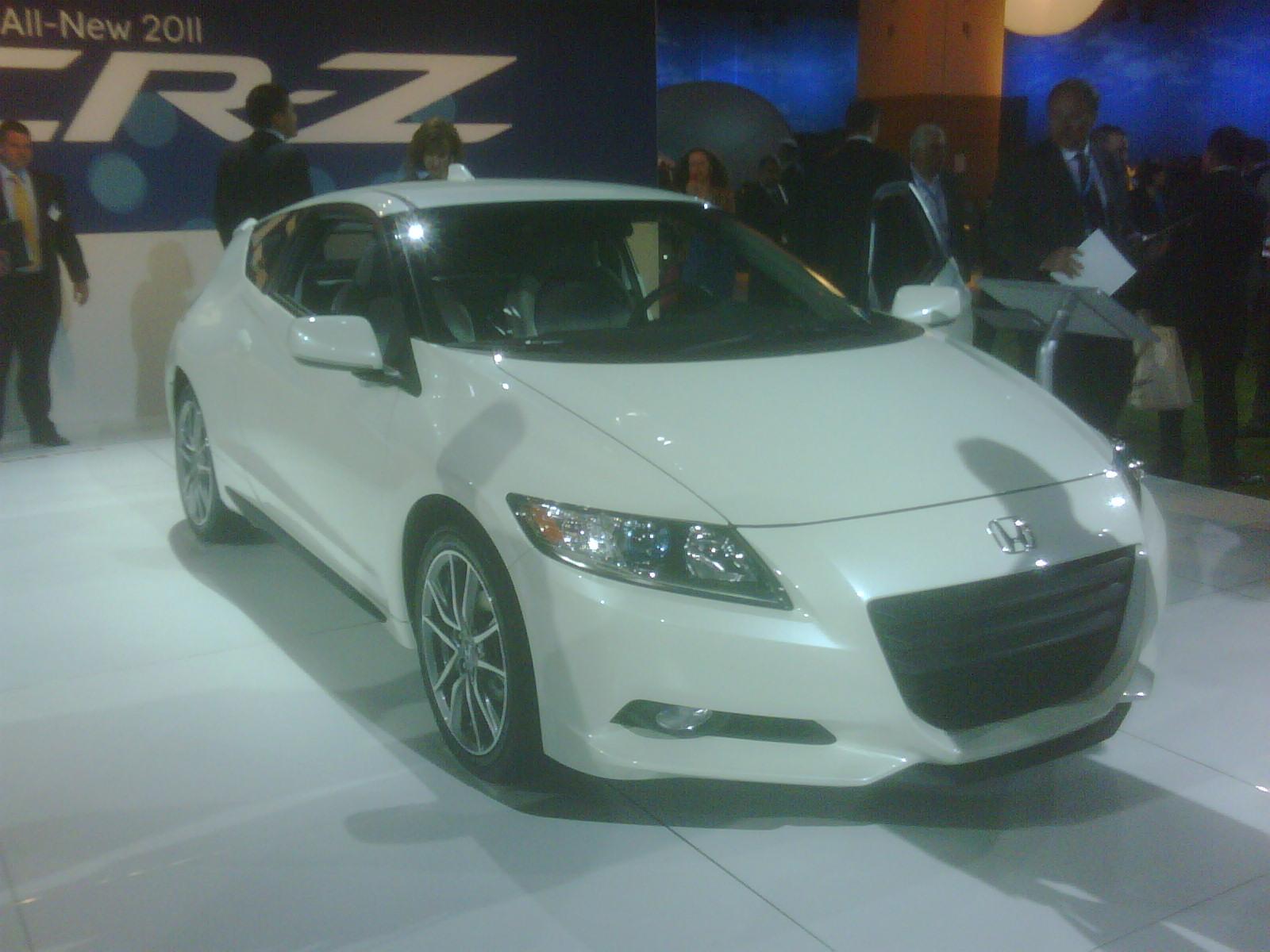 Brand new 2011 Honda CR-Z makes debut in Denver
I've never been more jealous in my life! Right now my boss, and our
Checkered Flag Honda
General Manager, Robert Chen are in Denver drooling all over the brand new 2011
Honda CR-Z
, the completely redesigned 2011
Honda Odyssey
, and the updated 2011
Honda Accord
!
To make matters worse they keep sending me all these fabulous pictures of all the hot new Honda rides. Some are out of focus and squiggly, but you can clearly see the new, hotly anticipated CR-Z, the world's first Sport Hybrid. We expect to have the CR-Z here at the showroom in the next few weeks, til then enjoy this photo gallery!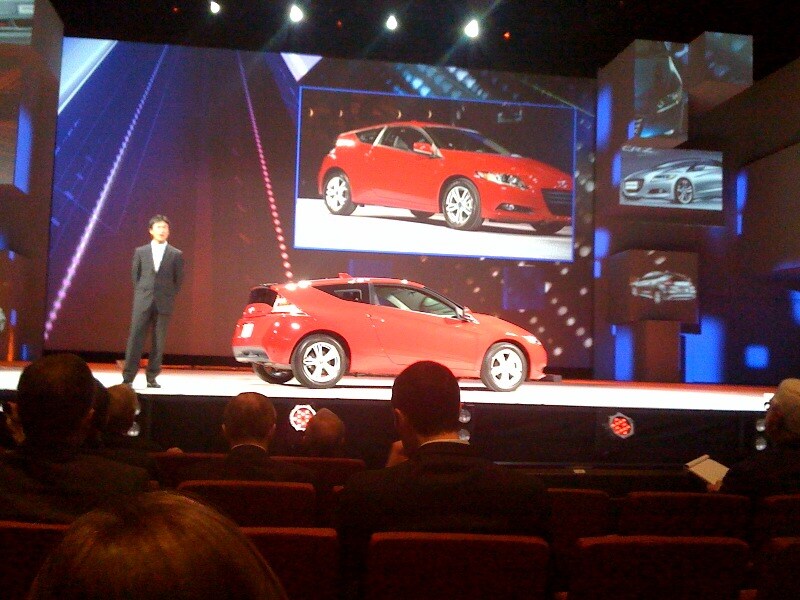 The proud Chief Designer of the Honda CR-Z with his masterpiece


In addition to collecting pictures of the new CR-Z, they also sent back some very valuable information, pricing! Dealerships won't officially have pricing until tomorrow, but your friends here at Checkered Flag Honda are looking out for you. Here it is:

CR-Z w/6 SPEED: $19,200
CR-Z w/ CVT: $19,850
EX w/ 6 SPEED: $20,760
EX w/ 6 SPEED + NAVI: $22,560
EX w/ CVT: $21,410
EX w/ CVT + NAVI: $23,210
Plus destination and handling charges

Normal
0
false
false
false
EN-US
X-NONE
X-NONE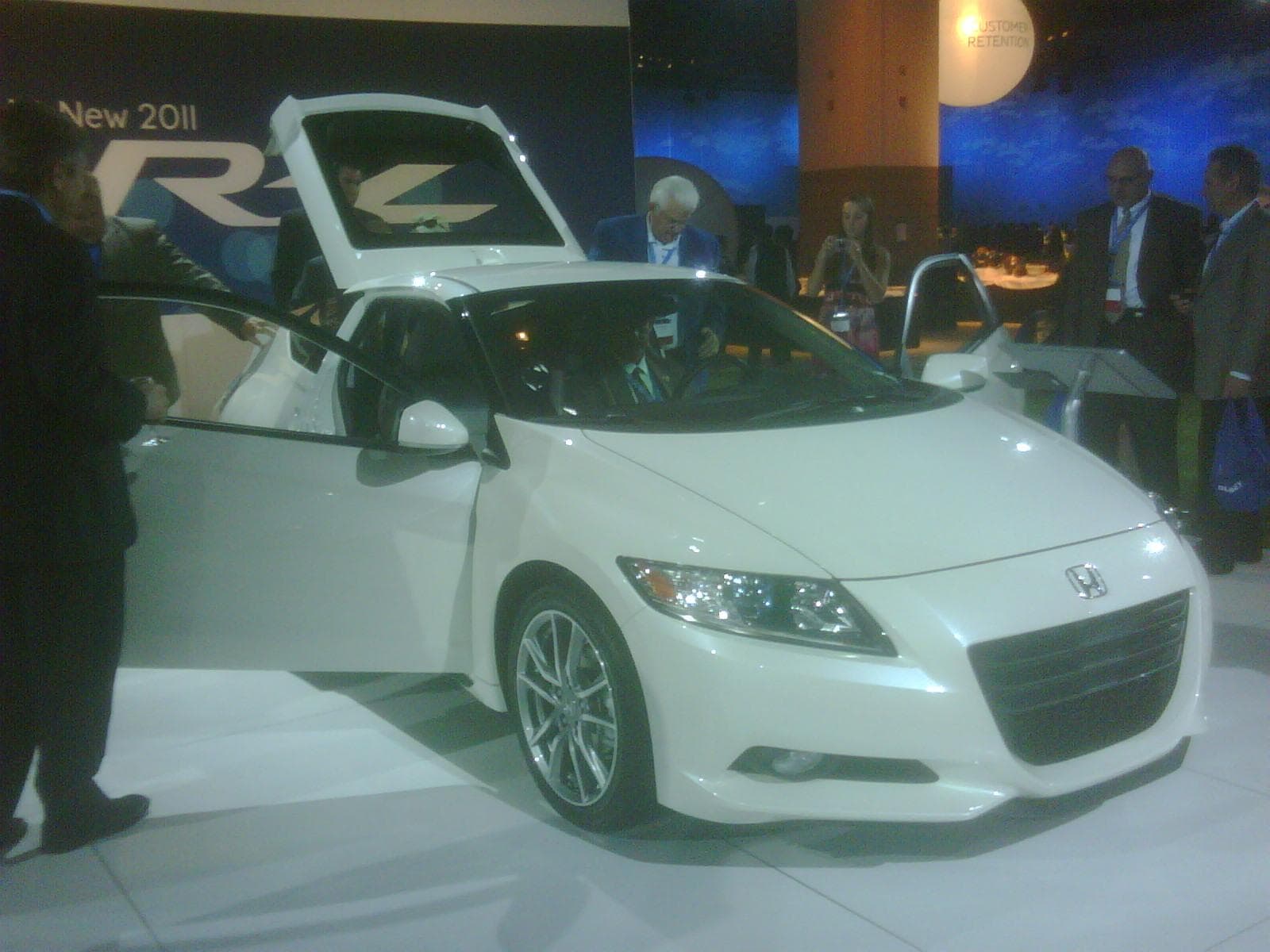 2011 Honda CR-Z with doors and hatch open


The CR-Z photographed is accessorized with:
17" Alloy Wheels
All Season Floor Mats
Arm Rest
Illuminated Door Sill Trim
Front Spoiler
Rear Bumper Protector
Rear Diffuser
Side Spoiler
Tailgate Spoiler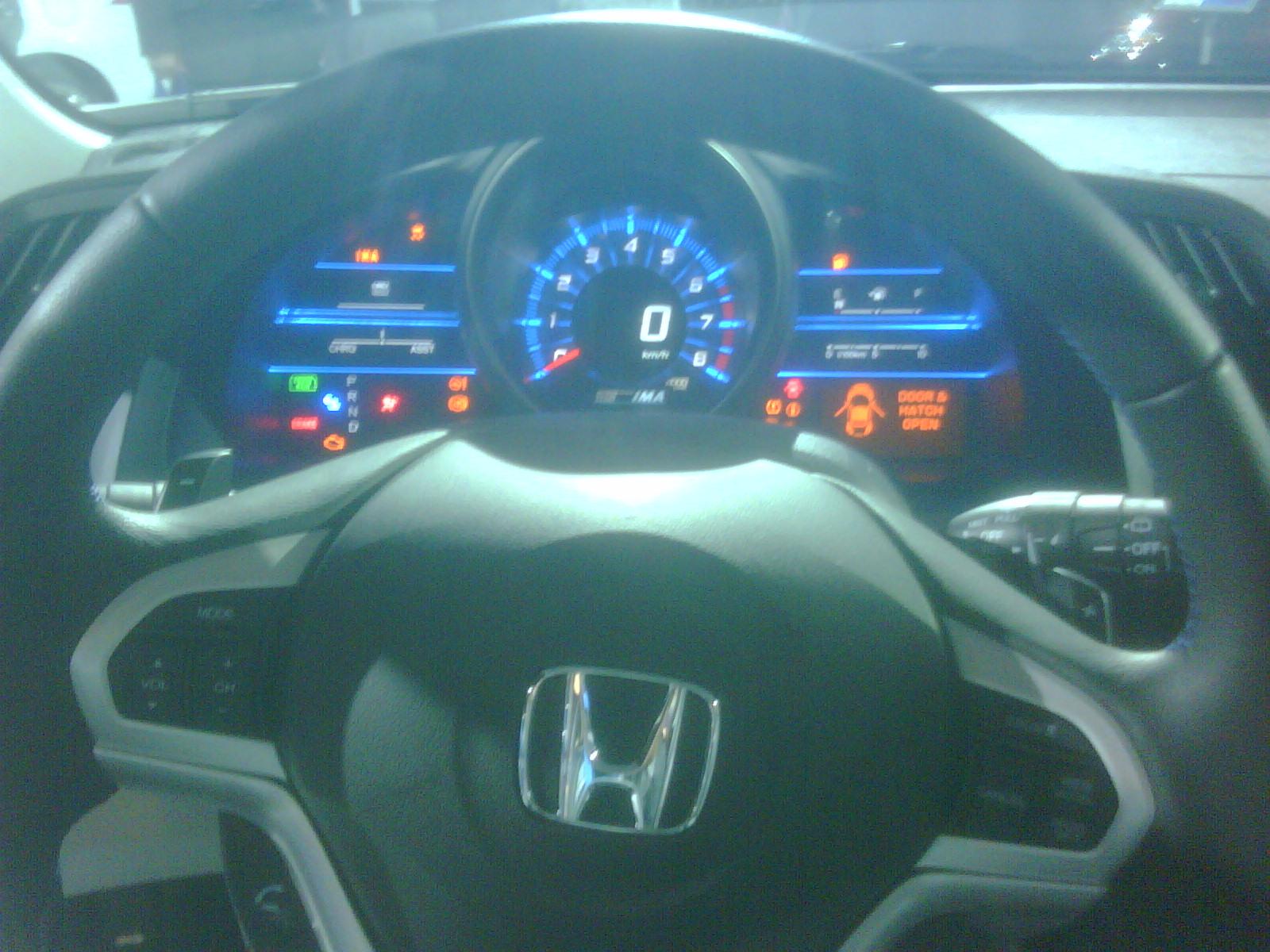 The dash of the new 2011 Honda CR-Z


Standard features include:
16" Alloy Wheels
6-Speaker Stereo with USB
Automatic Climate Control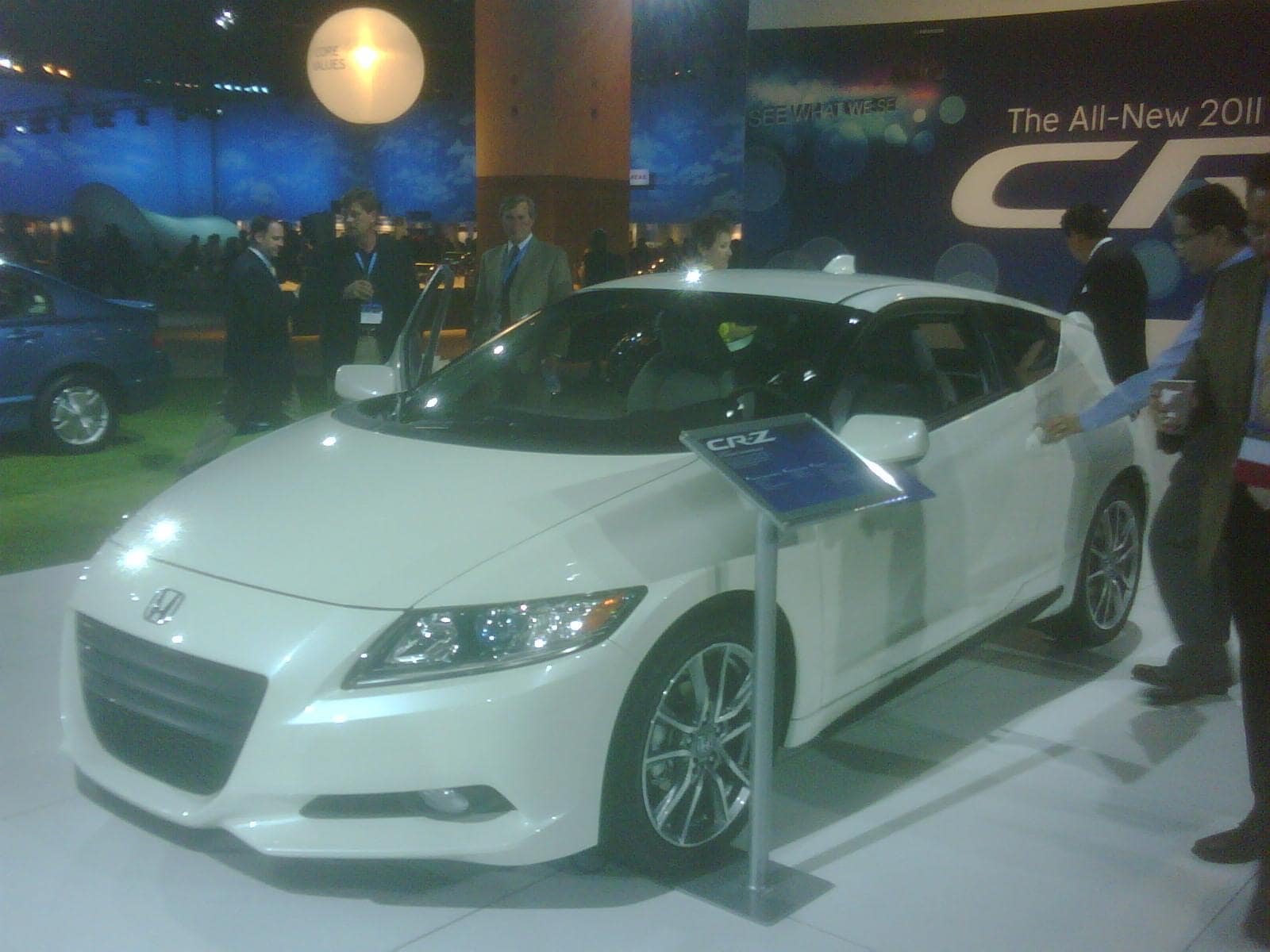 2011 Honda CR-Z

Standard safety features include
Vehicle Stability Assist
Six airbags
Anti-lock breaks
Advanced Compatibility Engineering (ACE) body structure.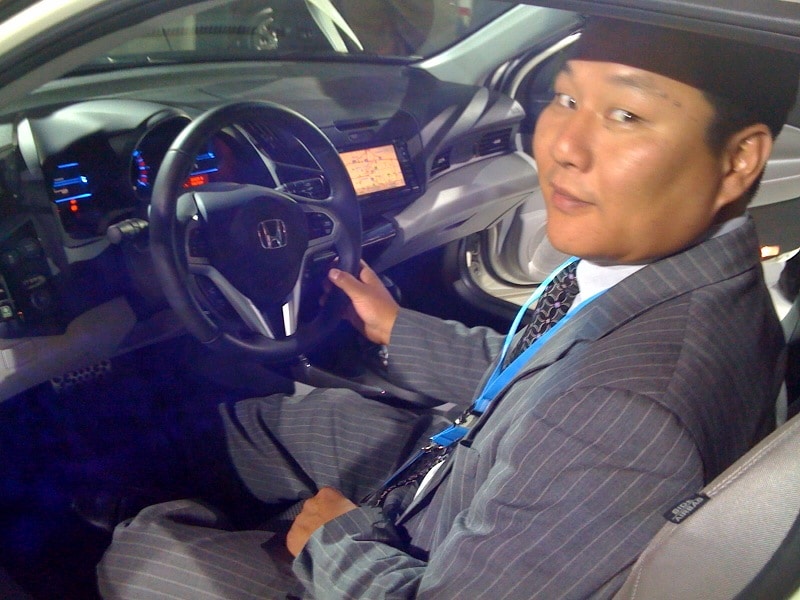 Checkered Flag Honda GM, Robert Chen, getting a first look at the 2011 CR-Z


Powertrain:
1.5 liter, iVTEC 4 cylinder engine with Integrated Motor Assist (IMA) hybrid system
10 kW Electric Motor
122 horsepower (estimated)
6-speed manual transmission or Continuously Variable Transmission (CVT)
3 Mode Driving System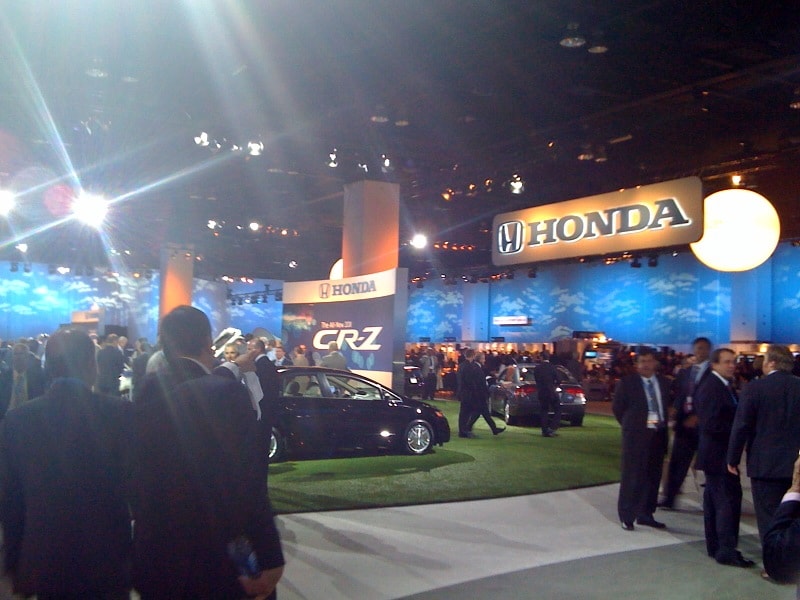 A view of the Honda Nation new car show in Denver


If you would like to be notified when the first Honda CR-Z is available for test drive, simply click the link on this page that reads "Request More Info", or call us at 757-490-1111 and we will keep you posted on the arrival of our first Sport Hybrid- the Honda CR-Z!