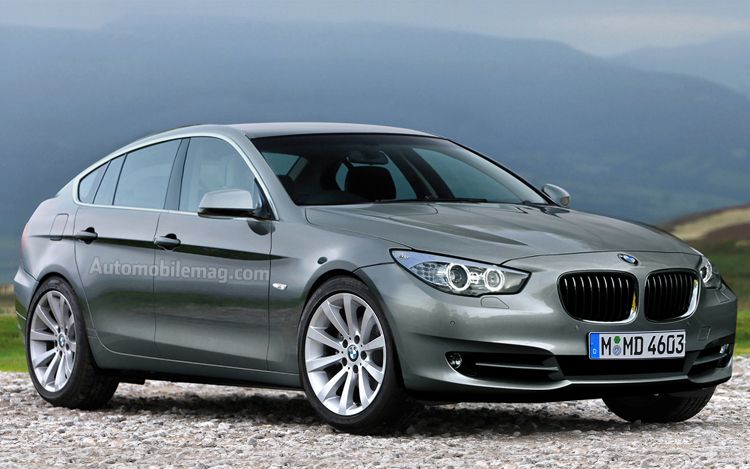 We are hearing that the new 3 Series lineup is going to include a GT edition and that the future M3 will shed the V8 in favor of a powerful twin turbo 6 Cylinder.
We heard it last week in some loose talk, but it looks like AutoBlog is making it an official Internet Rumor. Of course we have to call it a rumor right now because neither car is sitting at
Checkered Flag BMW
yet. It isn't true till it is here!
Straight from AutoBlog:
It's been over five years since the E90 BMW 3 Series was introduced, and according to
Automobile
, the all-new bread-and-butter Bimmer is set to hit the market in 2012. Codenamed F30, the next 3er is reportedly set to employ the F20 1 Series' front strut layout instead of the 5, 6 and 7 Series double wishbone arrangement. But the new underpinnings aren't the real news.
Five body styles will make up the 2012 3 Series: The standard sedan, wagon, coupe and convertible (each coming out about six months after the former's introduction), along with a Gran Turismo model in 2013. The slant-roof five-door we've reported on previously will take cues from the 5 Series that shares the same name, but will feature a one-piece hatch unlike it's bigger brother's two-piece unit.
Automobile
also reports that the next two-door will feature bespoke sheetmetal with a more canted windshield, lower roofline and sculpted flanks, while the convertible will continue to use a retractable hardtop instead of a canvas roof.
Naturally, the M division is hard at work on the next M3, and it's likely to drop the 420-horsepower V8 in favor of a twin-turbocharged 3.0-liter inline six putting out around 450 hp. There's a slight - very slight - possibility that M could develop a "Speedster" variant of the 3 Series with a fabric roof and cut-down windshield, and BMW is looking into creating a three-door shooting brake 3 Series, which we whole-heartedly approve.
[AutoBlog sourced this from
Automobile Magazine
]