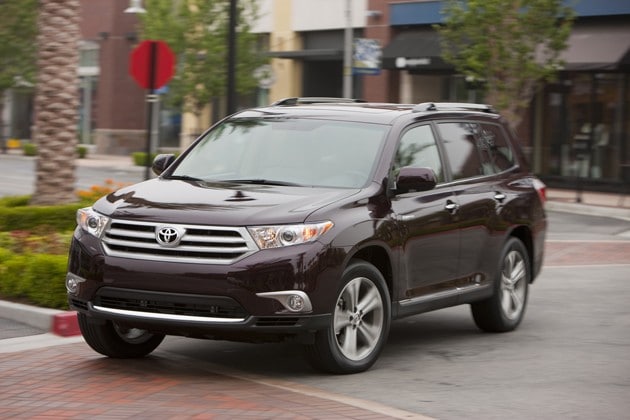 "Just because you're a parent, doesn't mean you have to be lame." That's right mom and dad! If you think your kids aren't that embarrassed by that hooptie you've been toting them around in, you've got it wrong. They're just being nice. Because they love you. But, it is time to get into the 10's. The 2010's that is.
And what better way to get into this century than to purchase your brand new spaceship! ..uh, I mean
2011 Toyota Highlander
. Well, they are easier to confuse than you think, folks. Just have a seat in one. I bet you can't help but mess with all the buttons and knobs and the thing that makes this thing do that and wow, you just have to come see for yourselves.
If you have trouble viewing the Toyota Highlander video, simply choose the following link and scroll down to this article:
Checkered Flag Toyota Highlander Lame Parents Commercial
The
2011 Toyota Highlander
is seriously awesome. It's geared toward those families who need some space, want some luxury, and are looking for something between a monster SUV and a minivan. All of this and great gas mileage, plus a pleasing appearance (let's not overlook), make the 2011 Highlander one of the hottest ticket
vehicles in Hampton Roads
. And, guess what. The
2011 Toyota Highlander HYBRID
is available as well!
So, don't let your feelings get hurt when your kids insist you run down to
Checkered Flag Toyota
this week to check out the Highlander. After all, they're just looking out for your driving happiness!
For more information, availability, and pricing, call (757)490-1111 or pop on in our
Checkered Flag Toyota location on Va Beach Blvd in Virginia Beach
.