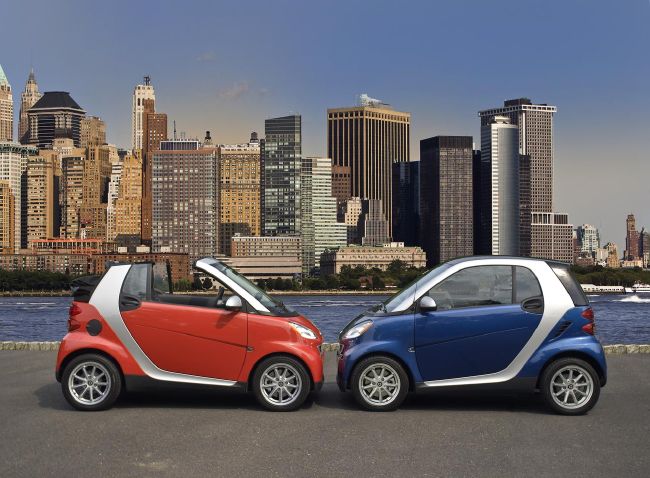 Well, if some of you
Checkered Flag
Winners aren't so familiar with the friendly little smart cars, here's your chance to get schooled on the basics.
The instantly popular smart has much to brag about starting with their Mercedes-Benz Engineering. I have to admit, I was pleasantly surprised by the interior space of the smart fortwo. There's plenty of legroom and certainly more headroom than some of my friends' compacts. Tree huggers and bargain shoppers agree, the estimated 41 mpg efficiency of the smart is appealing across the boards! Also, I love that the smart fortwo is 95% recyclable! Why don't we have more vehicles that are as smart as
smart
?
Check out these interesting smart facts I picked up from David Bennett, one of our smart brand specialists over at
Checkered Flag smart Center Virginia Beach
.
The smart fortwo is the most fuel efficient, non-hybrid, gasoline-powered vehicle on sale in the U.S. at an EPA-estimated 41 mpg highway.++
The smart fortwo is certified as an Ultra Low Emissions Vehicle (ULEV) by the California Air Resources Board and is a Certified SmartWay vehicle as recognized by the Environmental Protection Agency for its low greenhouse gas and air pollutant scores.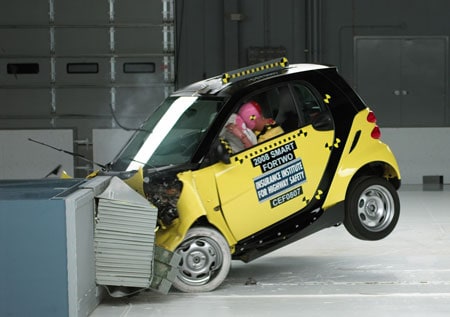 The smart fortwo received the highest possible ratings from the Insurance Institute for Highway Safety in its class:
"Good" for frontal offset test and side impact test+++
"Good" for roof strength test
The smart fortwo meets or exceeds the stringent federal safety standards set forth by the National Highway Traffic Safety Administration:
5 out of 5 stars on side impact rating
4 out of 5 stars on frontal crash driver side
The smart fortwo was recently ranked by Insure.com as one of the least expensive vehicles to insure - over 99% percent of all new vehicles sold in the United States cost more to insure than the smart fortwo. Over 99%!! Imagine the savings there alone!
Sounds like you're ready to come check the smart out for yourself! Well, now is a great time to stop by. There are awesome specials going on at Checkered Flag smart Center Va Beach this week until September 30th only!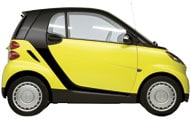 2010 pure chrome yellow special edition is available for as low as $179/month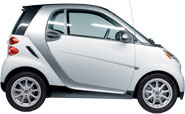 2010 passion coupe from $189/month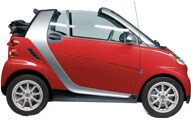 2010 passion cabriolet from $249/month
See the following link for sales and special details:
Checkered Flag Virginia Beach smart Center Sale Special Pricing
. Or, give us a call here at (757)490-1111. Just ask for a smart specialist!