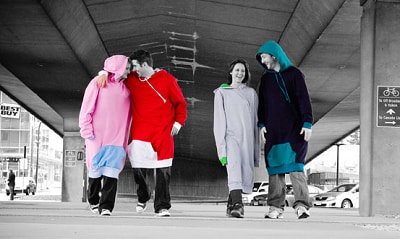 Okay, let me start by telling you that I thought this was a total joke. But, now that I know the Thuggie is real, it is going to the top of my Christmas list.
That's right. For those of you who craved the comfort of the Snuggie (blanket that you wear), but couldn't deal with the unfashionable styling, a Canadian company has a solution. Behold the
Thuggie
.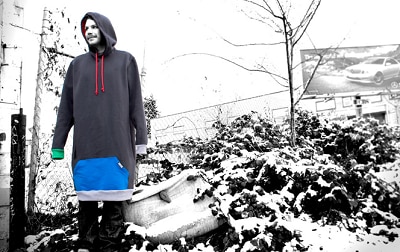 Take your lounging to the next level of chill with the new thugged-out super roomy leisure wear. The Thuggie is becoming very popular in Canada among skiers, snowboarders, cool kids, and, well, lazy people. The company calls the Thuggie a mixture of a hoodie, over-sized T-shirt, and ski jacket. And for the pretty steep price of $75 (plus tax and shipping), all the comfort can be yours. Now the company even offers the Thuglette for babies and the Chuggie for your beverages.
If you're interested in a different kind of comfort- say the kind with leather interior and lots of leg room, call
Checkered Flag
at (757)490-1111.