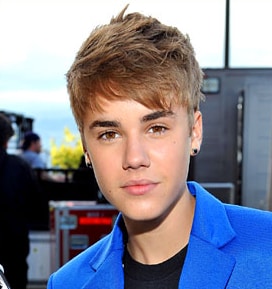 Everyone relax. Justin Bieber, and his hair, are alright after a minor car crash with a Honda Civic on Tuesday.

Article source: [studiocity.patch.com]

Justin Bieber Is OK After Crash in Studio City

Pop star's black Ferrari collides with Honda Civic in an underground garage.
By Mike Szymanski August 30, 2011

Seventeen-year-old pop star Justin Bieber, a Studio City resident, was uninjured after a minor car accident at about noon Tuesday.
Bieber, who has been seen shopping along Ventura Bouelvard quite a bit over the past two weeks in Studio City, and is often followed by paparazzi, usually has a bodyguard also accompanying him. (He recently went practically unrecognized in Bed, Bath & Beyond.)
Bieber was driving his black Ferrari that collided with a Honda Civic at about noon in an underground parking garage in Studio City, said Los Angeles Police Officer Karen Rayner.
Bieber's car was "tapped from behind" by the Honda in the parking garage of a building in the 10900 block of Bluffside Drive, said Rayner. Bluffside Drive is a street of apartment buildings near the 101 Ventura Freeway and not far from Weddington Park. No one received a ticket, and police did not question the singer.
Police said although no one was hurt and no damage was reported, the paparazzi still showed up.
It's only a few days since Bieber won at the 28th annual MTV Video Music Awards at the Nokia Theatre. End of article.

Does anybody else think Bieber's starting to look like a Color Me Badd wannabe?

Now that that's settled, let's get back to business. If you'd love to pick up the car that almost took Bieber down, call Checkered Flag Honda in Norfolk to set up a new 2012 Honda Civic test drive.