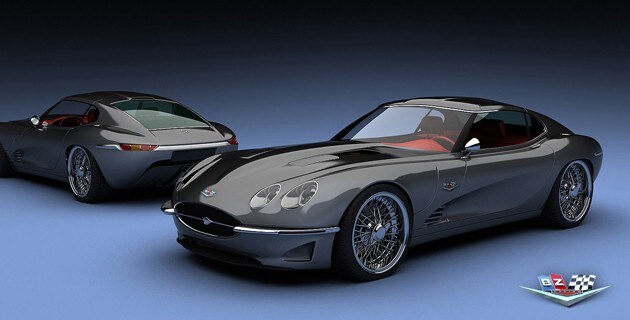 Hey Snazzy Jaguar, where did you come from? This new Jaguar E Type Concept is making 50 look good. I certainly know a few
Checkered Flag Jaguar
fans who would like to get their hands on this!
Article and photos courtesy of [
autoblog.com
]:
The Jaguar E-Type turns 50 this year, and we continue to pine for its classic lines to this day. Bo Zolland, a car designer from Sweden, is clearly also a fan of the iconic E-Type shape. Unlike most of us, though, he has the tools and skill to generate a vision of what the E-Type might look like were it to come back to life in the 21st century.
Zolland calls his rendered Jaguar homage the Growler E 2011 Concept, and it clearly takes design cues from the original version. We also spy some 240Z and Chevrolet Corvette, though you could just as easily say those cars learned their lines from the E-Type.
Fittingly, the Growler would be built atop the guts of a Jaguar XKR, which would also donate its 5.0-liter V8 engine (tuned to produce 600 horsepower). Check out Bo Zolland's Growler E 2011 Concept in the gallery below. Sound off with your thoughts on his design in the comments.
End of article.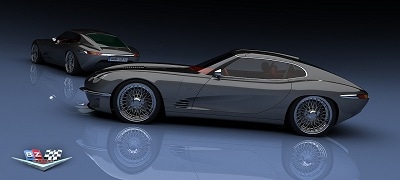 Now, it could be some time before we see the Bo Zolland Growler E here at
Checkered Flag Jaguar
. But, you can bet we will be the first Hampton Roads Jaguar dealer to have these hotties if and when they become available.
For all things Jaguar call (757)490-1111 or stop in and take a test drive at our
Checkered Flag
Jaguar location on Virginia Beach Blvd
.