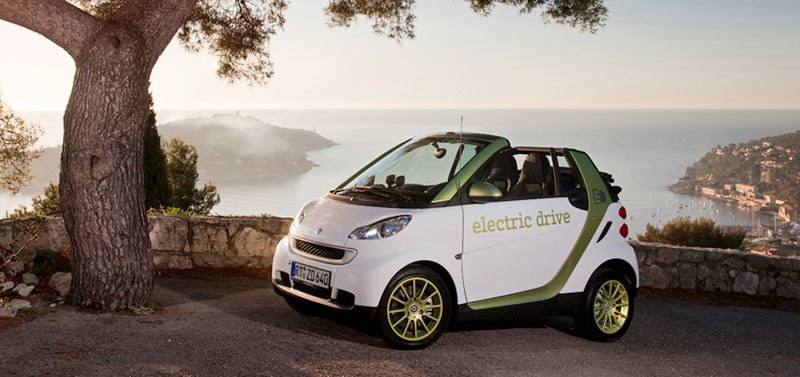 Checkered Flag smart center Virginia Beach
is looking forward to the homecoming of its newest member of the family! The new 2011 electric drive smart fortwo is in the workings and on its way!
Unlike some other eco-friendly vehicles that still have you paying to the pump, every once in a while anyway, the smart electric drive fortwo is 100% electric. Perhaps the smartest smart ever, the electric fortwo sports a 30kW/41hp electric motor that can take you up to 84 miles with one full charge without losing any of the great details of the standard
smart fortwo
.

So, how do you charge this little buggy? Well, there are a few options. You can stop at a public charging station, which we will certainly see soon popping up everywhere, or, have a garage wallbox installed. You can even just plug it in to any standard household wall socket! Talk about convenience.
Everyone is welcome to visit Checkered Flag
smart center on Virginia Beach Blvd
and test drive of the currently available gas engine smart fortwo to get a feel of what the electric models to arrive soon. Call ahead at (757)490-1111 to guarantee your test drive appointment.
Oops are in order. Earlier I posted that the smart electric was currently available at Checkered Flag smart in Virginia Beach. Unfortunately, that I was mistaken. The electrics are currently being delivered to smart centers in the U.S., but Checkered Flag smart has not received their shipment just yet. We will certainly alert everyone the minute they hit the lot!