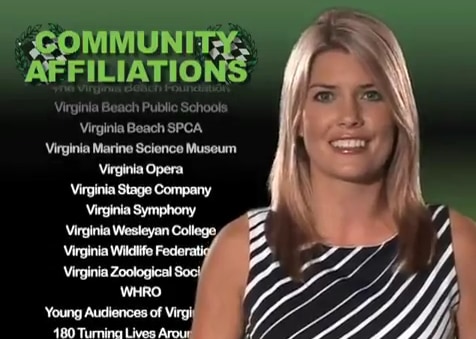 Checkered Flag would like to congratulate e-marketing Director Christine Knowles, for being honored as a guest speaker at this year's 2011 Digital Dealer Conference. The conference, which takes place in Las Vegas this October, invites top automotive industry specialists from the online marketing field to get together and swap ideas.
Christine will discuss our initiatives to provide Checkered Flag customers with not only the most up-to-date automotive news, but also interesting stories, local events, and yes, even a little juicy gossip every once in a while.
Christine also maintains the Checkered Flag Auto Group Facebook page where
Checkered Flag
fans interact to win all sorts of wonderful prizes each week. Oh, and, let's not forget about all of the informative videos you can find on your favorite Norfolk and
Virginia Beach new and used car
website,
CheckeredFlag.com
.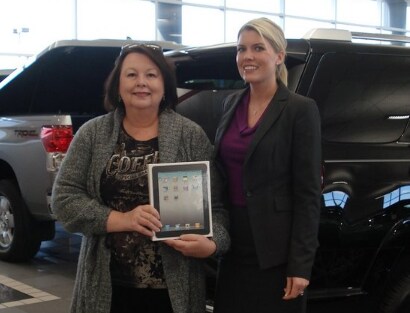 Christine present prize iPad to Checkered Flag fan, Deborah Hyre.
Congratulations, Christine. Try not to party too hard during your awesome auto celebrity weekend in Vegas!