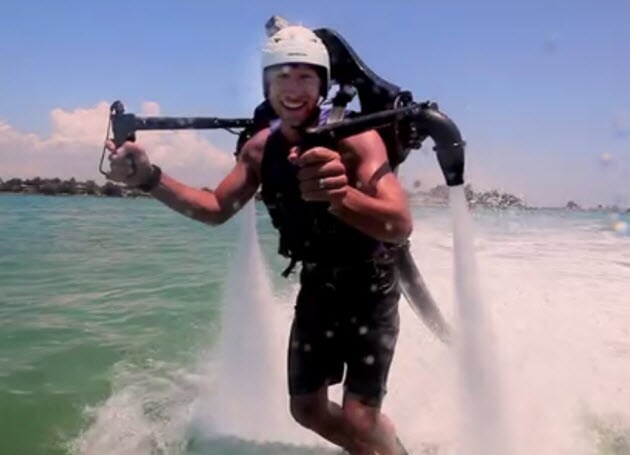 Wow, I haven't seen anything this awesome since the "Suck Cut" from Wayne's World. The new Jetlev R200 water jet pack is sure to show up on your sons' and even husbands' Christmas lists this winter; and why not? It costs a ton, requires training, and, it looks like you could get hurt very easily while using one.
How much is this going to set you back? Only upwards of $100,000. Only.
Check out video of this confounding contraption shot during a test drive in Miami, Florida.
Well, that is interesting. I am going to have to save my dollars and head down to Florida to try it out for myself.
If you have trouble viewing the video, choose the following link and scroll down to this article:
Water Jet Pack Video
Now, if you're looking for something adventurous for your everyday life, call
Checkered Flag
. We can help you find your thrills at one of our nine Norfolk or
Virginia Beach car and truck
dealers.
Photo source: [autoblog.com]