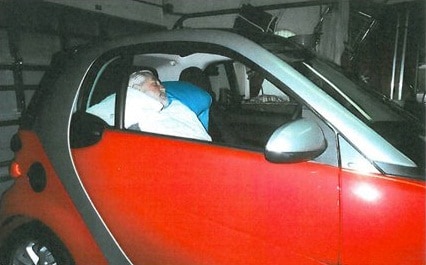 smart fans will find any excuse to spend more time in their car.
After falling and breaking 5 ribs and badly injuring his back and elbow, Kate Little's husband couldn't find anywhere to sleep comfortably - except for- you guessed it, in Kate's smart car. Armed with pillows and blankets each night, this was his best bet for sleep for 3 weeks!
Congrats to Mr. Little - who is, without a doubt, our fan of the week!
Checkered Flag smart
fans are encouraged to submit their own smart photos to our Checkered Flag Auto Group facebook page. The best and funniest pics will end up right here on the
Checkered Flag smart
news feed. And, of course, fanning Checkered Flag's facebook page opens up great prize giveaway opportunities!
For more information on smart fortwo,
smart service center Virginia
, or smart accessories, call
Virginia Beach smart center
at Checkered Flag at (757)490-1111.