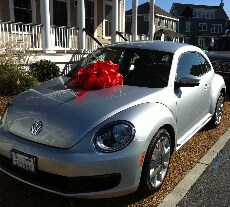 Raffle tickets for the all-new 2012 Volkswagen Beetle are now available at Checkered Flag Volkswagen!
Visit our Virginia Beach VW showroom and pick up your raffle tickets to help out a great local group, St. Mary's Home for Disabled Children in Norfolk.
Checkered Flag Volkswagen
donated the all-new
2012 VW Beetle
to St. Mary's Home earlier this summer. St. Mary's will be selling raffle tickets to win the Beetle over the next few months. The VW Beetle raffle winner will be announced at St. Mary's Annual Auxiliary Auction taking place this upcoming February 25th. You do not have to be present to win the Beetle raffle. You just have to have the winning ticket!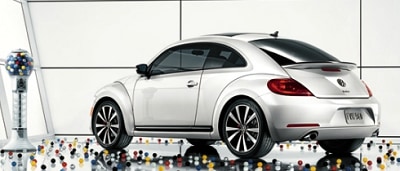 Tickets are currently available for $50 each through St. Mary's home website and here at Checkered Flag
Volkswagen on Virginia Beach
Blvd. Click on the following link to
purchase your tickets
:
St. Mary's 2012 VW Beetle Raffle Ticket Sales
Check out last year's Checkered Flag Beetle for St. Mary's Home winner, Marilyn Meek, in her 2011 VW Beetle below. Keep tuned in to
CheckeredFlag.com
for further St. Mary's Home events and announcements.