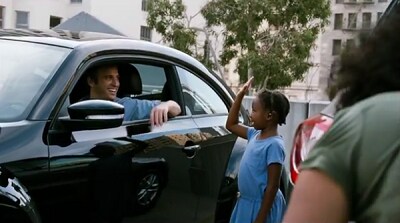 Just when we needed something to get us smiling, Volkswagen has released a few of its new soon-to-air commercials that will have you "slap" happy about the upcoming 2012 VW Beetle. This featured Beetle video is the first of three new ads that are getting a high-five from Beetle lovers everywhere.
If you have trouble viewing the 2012 VW Beetle video on this page, simply click on the following link and scroll down to this article.
Link: 2012 Beetle High Five ad
The much anticipated 2012 Beetle is the top information requested vehicle here at Checkered Flag. And, our fans are looking forward to seeing the new punch-buggy hit the pavement at our
Virginia Beach Volkswagen
location. We will be posting all 2012 VW Beetle release news as soon as it is released. So, keep tuned in to the
Checkered Flag Volkswagen
page on CheckeredFlag.com.
Call
Checkered Flag Volkswagen
for information, or to set up a reservation for the 2012 Beetle, at (757)490-1111.
Photo and video source: [
autoblog.com
]