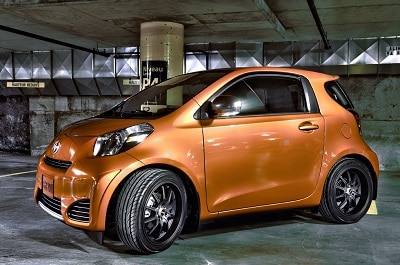 The countdown is on!
There's only one more week to wait until you can purchase your brand new
2012 Scion iQ
.
Available starting March 1, the
Scion iQ
is getting ready to take Hampton Roads by storm. Umm, itty bitty, but very powerful storm, that is.
Not familiar with the new Scion iQ? Well, just check out this new video from
Checkered Flag Scion
for all the details. Oh, and pay attention. There might be an
iQ
test later.
Pretty cool, huh? Like the video said, we have the first Scion iQ here at
Virginia Beach Scion
(located at the Checkered Flag Toyota
Scion location on Virginia Beach Blvd
), and others will be available for purchase starting March 1st.
Gotta have yours right away? No problem. We're currently taking reservations for the new
2012 Scion iQ
. Just call
Checkered Flag Scion
at (757)490-1111 to reserve your new Scion iQ, or to set up a time for the first available test drive.