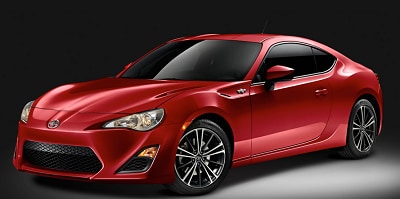 How would you like to be the proud owner of the all-new Scion FR-S before they are available to the general public?

This week, Scion is holding a special "First 86" program for Scion fans who absolutely have to have one of the first new Scion FR-Ss delivered to the United States.



All you have to do is visit the special website (www.ScionFirst86.com) that will launch this Thursday, January 12th, at 9:00am PST. You will be prompted to fill out a request with your preferred color and transmission and your participating Toyota dealership (Checkered Flag Scion Toyota in Virginia Beach). The site will only accept requests for 8 hours and 6 minutes. After the time window closes, Scion will choose the "First 86" from the requests.

Scion will notify anyone who places a request within 24 hours of the end time and let them know whether or not they have been chosen to purchase one of the "First 86" batch. If you are one of the lucky "First 86," Scion will notify you with instructions to pick up your new Scion FR-S from Checkered Flag Scion.

For full details visit the following link to the Scion website: Scion FR-S First 86 Information

Remember, the request website, www.ScionFirst86.com, will not be available until 9:00am Pacific Standard Time on Thursday, January 12th.

Good luck to all of our Scion enthusiasts! We hope to see a few of you picking up your First 86 Scion FR-Ss at our Hampton Roads Scion store soon.

For more information about the Scion FR-S contact your favorite Virginia Beach Scion dealer, Checkered Flag Toyota Scion, at (757)490-1111.