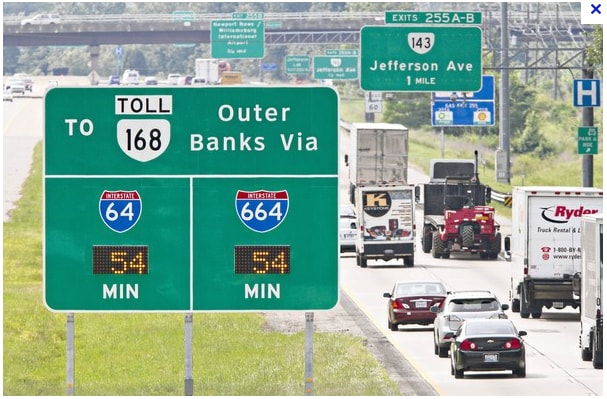 Driving home from the Outer Banks this weekend, I noticed a pretty interesting new road sign. Lit up numbers let me know that it would take 39 minutes to leave the Southside through the Hampton Roads Bridge-Tunnel or 38 minutes through the Monitor-Merrimac Memorial Bridge-Tunnel.
Nifty.
Except for one thing.
Some signs, like the one traveling North on 168, are only able to display two digits at a time. That means, the longest traffic time the sign would display is 99 minutes. While optimistic on VDOT's part, all of our Checkered Flag customers know, the wait for the HRBT can easily climb to over two hours on a bad day, or, even a typical day. So, not only did these signs cost some unsightly amount to us residents, they also cannot possibly be entirely accurate.
Apparently, I wasn't the only one who finds the new signs laughable. This morning, The Virginian Pilot writer, Mike Gruss came up with some signs he thought would be more appropriate.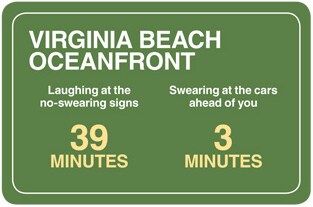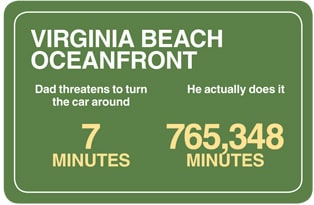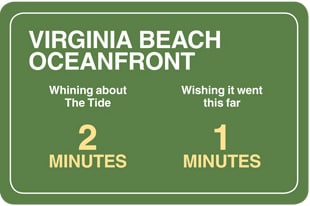 Unfortunately, I cannot offer any relief from the traffic of our oncoming busy season, but,
Checkered Flag
can find ways to make the waiting in traffic a lot more comfortable. Visit any of our seven
Virginia Beach Blvd car
locations, or call (757)490-1111 for more information.
Keep tuned in to CheckeredFlag.com, the home of your favorite
Hampton Roads new and used car
dealerships, for more breaking traffic news.
Photo (I-64)source:[
dailypress.com
]
Image source: [
pilotonline.com
]