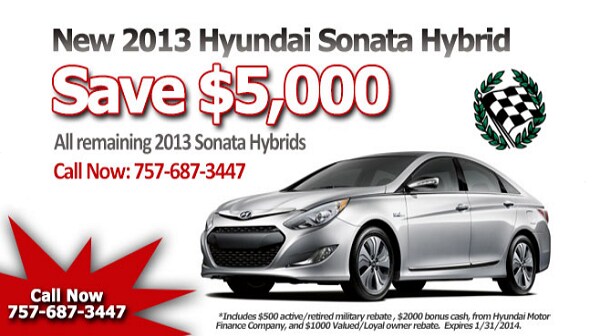 If you've visited a local gas station over the past few days, you may have noted that fuel prices are slowly creeping back up. The best defense against this increase is a fuel-efficient vehicle.
If saving money is a priority for 2014, the 2013 Hyundai Sonata Hybrid is a good place to start. Not only is the fuel economy of the Hybrid Sonata outstanding, but, the price of the Sonata Hybrid is lower than many of others in its class.
This January,
Checkered Flag Hyundai
has the most Sonata Hybrids at the best prices in Hampton Roads.
Save $5…
read more