What happens when you show up to practice without doughnuts for the team? Well, if you're NBA rookie Rudy Gobert, you can bet your butt is going to be buttery.
Rudy's Utah Jazz teammates felt the rookie mistake deserved the revenge. They pulled off a pretty messy prank by filling his Range Rover with buttery popcorn. It appears the clean-up was not so simple.
For more in Rudy Gobert and Range Rover news, stay tuned to the home of your
Virginia Beach Range Rover
dealership,
Checkered Flag
.com.
Video source: [
youtube.com
]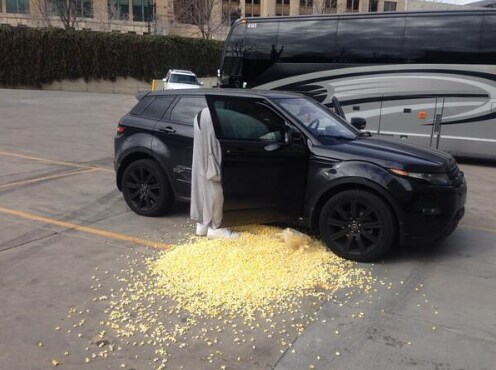 read more