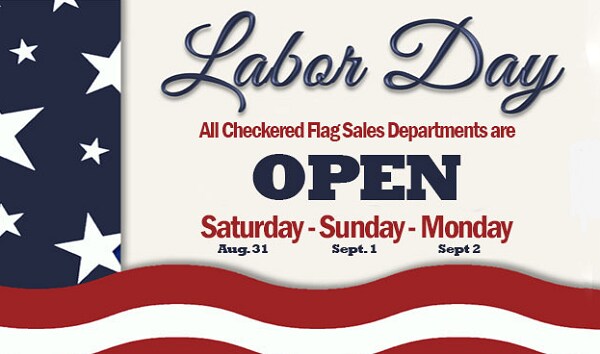 Yes, Virginia,
Checkered Flag
IS OPEN this Labor Day weekend!
With most of our customers off through this holiday weekend, we've got to be here to help celebrate with outstanding Labor Day Sales at all of our Checkered Flag Norfolk and Virginia Beach dealerships!
Check back over the next few days for extra special Checkered Flag Labor Day deals.
Call…
read more