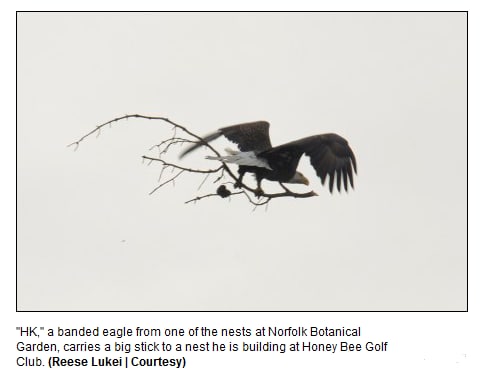 We have a positive update for all of you
Checkered Flag
eagle watchers.
It appears that one of the beloved Norfolk Botanical Garden eaglets is setting up home at a local golf course.
Checkered Flag
blog has covered the Norfolk Botanical Garden eagles over the past few years. Many of us were devastated that the
eagle's nests were removed
from the gardens in 2012. We could not be happier to re-post this news of our local eaglet finding a home nearby.
Eagle-eyed photographers inform us of…
read more