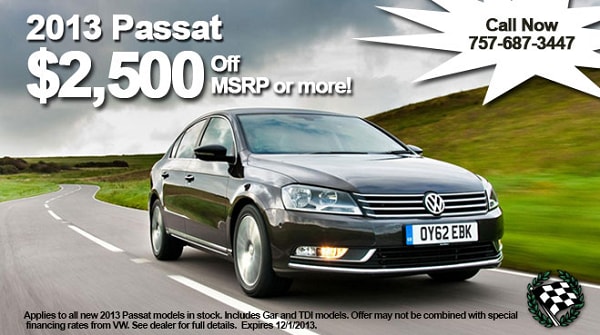 Customer Susan B. from Williamsburg writes in:
Just saw a good-looking VW driving down I-64. Which VW has four doors and no model name on the rear?
Well, Susan B., I believe you caught a glimpse of the 2013 Volkswagen Passat. This snazzy sedan is definitely a head turner. With outstanding fuel economy and loads of features, the 2013 Passat is very popular here at our
Virginia Beach Volkswagen
store.
And, you're in luck!
Checkered Flag Volkswagen
is offering some terrific deals on all 2013…
read more