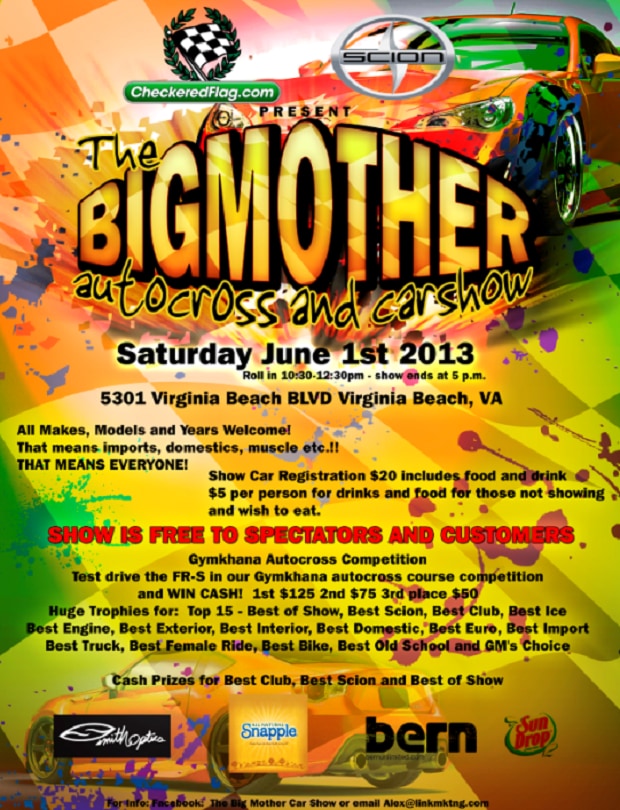 Saturday June 1st is sure to be a BIG (pun definitely intended) day for car shows in Virginia Beach.
Checkered Flag Scion
is sponsoring the "Bigmother Autocross and Car Show".
Come by and show your own vehicle, if you have that kind of ride, or come out and enjoy the hard work of others.
My favorite part of the day…
read more