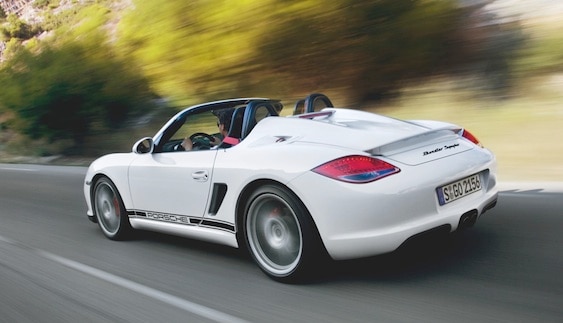 If you love
Porsche
, or drums, you'll totally dig this video. It's the official trailer from the LA Motorshow displaying the new
Porsche Boxster
Spyder. Check it out then hit me up on
Checkered Flag Auto Group
's facebook fan page and let me know what you think!
Here's what Porsche has to say about it:
"Taking an idea back to the basics, turning old values into new benchmarks, reforming a vehicle concept even though it has forever been deemed a classic. Aren't these all apparent contradictions? On the contrary, for it is abiding by these very principles that our engineers managed to build a roadster that has never before existed in this form. More original, more sporty and more liberated than ever."