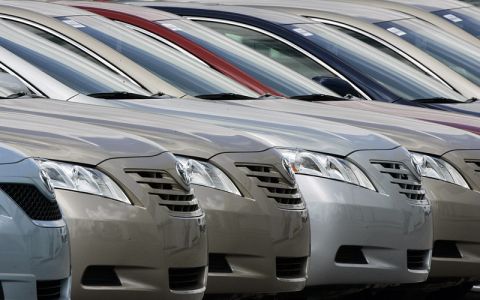 I have some great news to share with you regarding the
Toyota Recall
. As it turns out the problems affecting certain Toyotas are due to a certain brand of gas pedal which has only been installed in
some
cars at
some
assembly plants. What that means is Toyota vehicles with other brands of gas pedals remain completely unaffected by the recall. I am happy to tell you, that
Checkered Flag Toyota
currently has in stock, available for sale, and I stress NOT AFFECTED BY THE RECALL models including:
Camry, Camry Hybrids, RAV4, Tacoma, Sienna, Venza, Solara, Yaris, 4Runner, FJ Cruiser, Land Cruiser, Highlander hybrids, Toyota Prius
. All
Scion
models are available as well.
Toyota has a long-earned reputation of quality and dependability. Checkered Flag is proud to have represented the brand for over 43 years and our experience has shown us that Toyota will stand behind their products and provide a repair process to ensure the safety of all of its customers. Checkered Flag Toyota stands ready and equipped to provide the recommended service protocol for the owners of affected products in the community of Hampton Roads.
You can call the Checkered Flag Toyota hotline at (757) 481-8888 if you have any questions whatsoever. Our call center is open 7am - 7pm Monday through Friday and 7:30am - 6pm on Saturday.