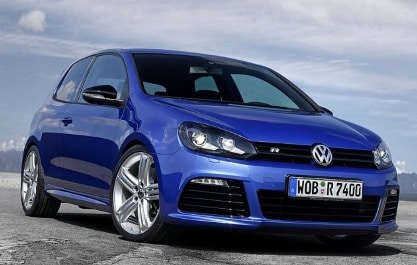 Volkswagen is responding to the increased global demand for customized, individualized vehicles which provide you, the driver, not only sportiness, but also exclusivity. VW has officially announced, after much speculation following the release of the
Golf
R and Scirocco R, that they are creating a separate R division! Special design packages, and enhanced performance models are the main focus. Going forward all R-badged VW's are the responsibility of the new company, full name: Volkswagen R GmbH.
What this means for us is more R-branded vehicles very soon. In fact the new
Passat CC
that we love so much is already being offered as a Passat CC R-Line in Europe. Also a Jetta R is rumored to be on the way, its preview was the New Compact Coupe concept at the Detroit Auto Show this year. We expect to see the Golf R here next year. For updated information, including availability, contact
Checkered Flag VW
and stay tuned for updates here.
Here's the Press Release from Volkswagen:
Volkswagen R GmbH in the starting blocks
Wolfsburg, 16 March 2010 - The Volkswagen R GmbH will be the specialist for sporty exclusive models from Volkswagen in the future. Volkswagen AG has bundled the responsibilities and competencies for development, implementations and sales of individualised vehicle offers into Volkswagen R GmbH. For example, its portfolio includes the two new top models, the Scirocco R und the Golf R as well as the dynamic R Line design packages and luxurious Volkswagen Exclusive items.
"Our vehicles contribute to the emotionalisation and growth of Volkswagen brand," explained Ulrich Riestenpatt gt. Richter, General Manager of Volkswagen R GmbH.
The company's name, Volkswagen R GmbH, responds to the increased global demand for individualised vehicles with contemporary sportiness and exclusivity. The sporty positioning will be reflected more intensely in the programme of Volkswagen R in the mid and long term. The company has its headquarters in Warmenau near Wolfsburg, Germany. Volkswagen R GmbH employs a staff of more than 350.
Source:[
Autoblog
]