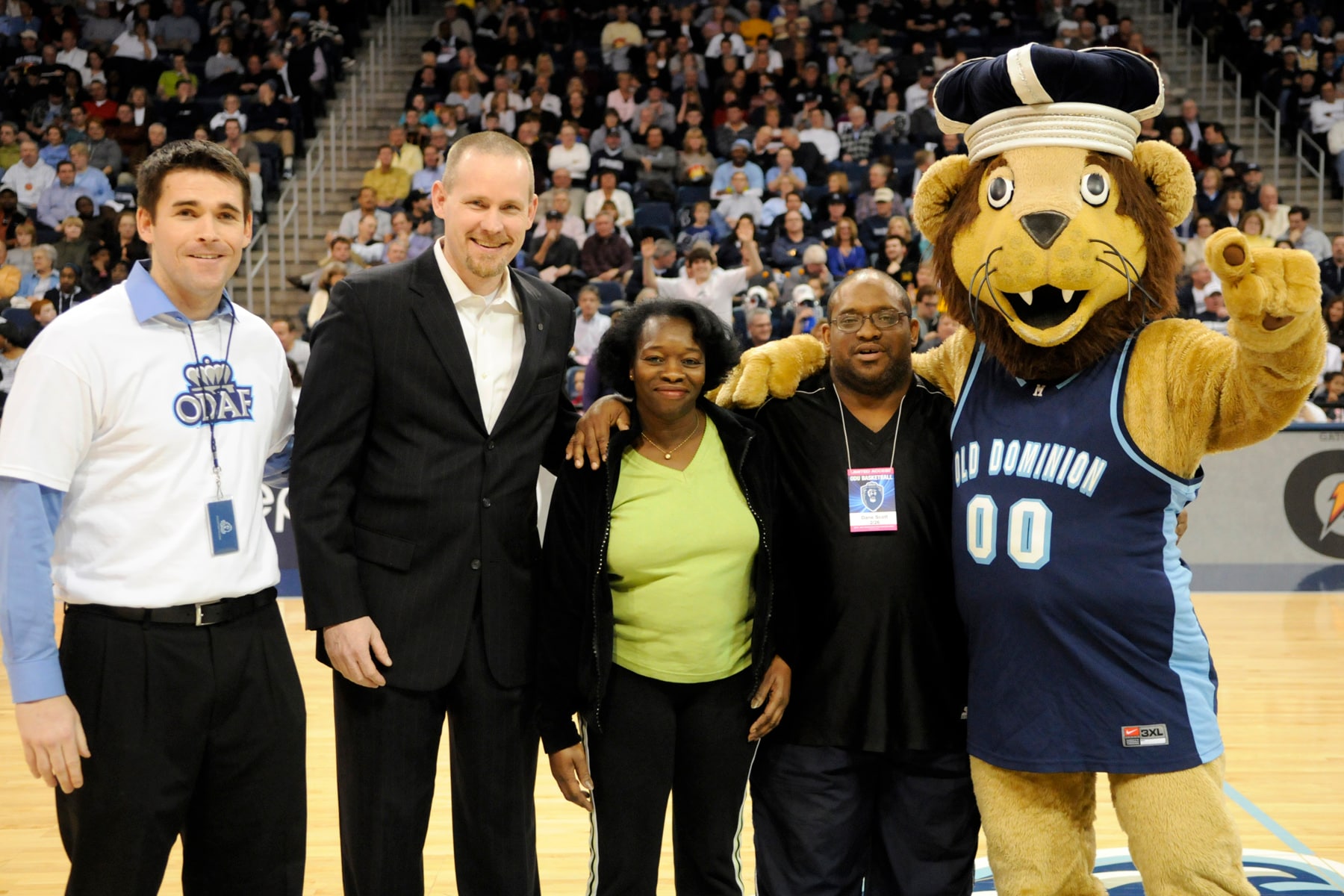 The Old Dominion University Monarchs weren't the only big winners at this year's CAA Basketball Championship. Congratulations are also in order for
Checkered Flag Audi
Fan Ruby Scott of Norfolk! Ruby was the big winner of Checkered Flag Audi's Drive to the CAA Championship Contest.
This past week Ruby and a guest made their way up to Richmond in a snazzy new Checkered Flag Audi to take in all of the CAA Championship action. The contest for the CAA Championship Giveaway, which including tickets to all games and hotel accommodations for the duration of the tournament ran earlier this winter as part of long time alliance between
Checkered Flag Audi
and the Old Dominion Monarchs and the release of the new
2011 Audi A8
.
Luckily, Ruby and her guest were able to witness ODU hold on to their CAA Champion title by stomping the Richmond hometown team, the VCU Rams, 70 to 65. So, what's next for the ODU Monarchs? A trip to the NCAA tournament, that's what. All of us Checkered Flags will be rooting for the Monarchs to take home the trophy!
If you would like to check out the new
2011 Audi A8
come by Checkered Flag
Audi on Virginia Beach Blvd
this week. If you would like a little more information beforehand, or would like to set up an appointment for test drive, call (757)490-1111.