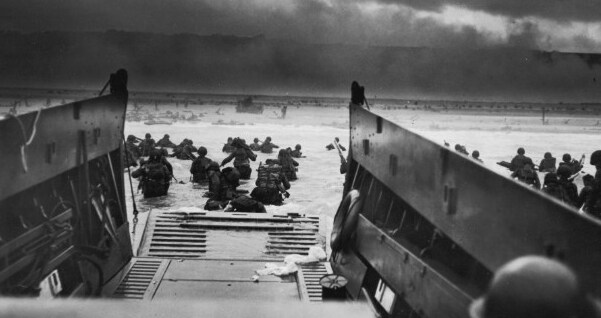 Source: [
cnn.com
]
I, in listening to my grandfather tell stories of his past have become fascinated with the happenings of World War II. The daily lives of the men and women that were involved in that war seem so far away from the lives we live today.
Today is just such a day to think of the past, the lives lost, and all that was sacrificed to ensure that we could have what we do right now. Today marks the 68th anniversary of Normandy, France's D-Day invasion. This date marks a turning point in our history and the history of the world.
D-Day: Take a moment to remember
It was 68 years ago today that D-Day, one of the most decisive battles, marked the beginning of the end for World War II. On June 6, 1944, more than 160,000 Allied troops swept up the fortified beaches of Normandy, France, helping to defeat the Nazi regime in Europe.
But it was not without great loss. Nearly 10,000 troops were killed or wounded. It is the largest seaborne invasion in history.
The invasion's code name was Operation Overlord, commanded by Gen. Dwight D. Eisenhower. He wanted the troops to land in Normandy because it was west of where the German troops and artillery were gathered.
The invasion was initially planned for June 5, 1944, but rough seas forced a postponement. Utah, Omaha, Gold, Juno and Sword were used as code names for the landing beaches.
D-Day itself is code, as well: D-Day and H-Hour stand for the secret time/day an operation is scheduled to begin.
Source: [
http://news.blogs.cnn.com/2012/06/06/d-day-take-a-minute-to-remember/
]
Take a moment today to think of our history and those that gave so much on the shores of Normandy. Us here at
Checkeredflag.com
appreciate all the sacrifices that have been made to protect our life and liberties.